Events
Labor never quits. We never give up the fight – no matter how tough the odds, no matter how long it takes.—George Meany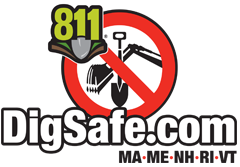 Be in the know....
The next union meeting is Monday, June 3 at 5:00p at the Cranston Portuguese Club.
On the agenda:
PAC Fund

Outstanding

Grievances

Old Business

New Business
Bring your issues and concerns to this important meeting.
---
The Ruling is in for work on Columbus Day and Sundays --
The misclassification of employees and the misapplication of the law by employers as a tool to increase profits by business at the expense of workers remains a problem throughout the country, as companies large and small continue to exploit the lax enforcement of employment law.
Local 310 BUW Council /Utility Workers Union of America AFL-CIO is proud to announce that they have won a victory for the working men and women of Rhode Island who all to often are forced to work on days that have been traditionally reserved for family and leisure. For more than 80 years the members of Local 310 have served the people of Rhode Island, 24/7, 365 days a year in every type of extreme condition ensuring that the people of the state have safe and reliable energy at their disposal. At issue was the fact that National Grid has failed to pay the union members the statutorily proscribed premium for their work on Sundays and Columbus Day that kept them away from their families.
The ruling by the Department of Labor and Training in favor of the Union recognizes that the company and the department had previously been misapplying the law as it related to work by "utilities" on Sundays and they were not entitled to rely on representations by the former Chief of the Labor Standards' Division that were contrary to state law. The mere fact that a company is involved in a business that was "absolutely necessary" as defined by the general laws did not automatically absolve the company from paying its employees a premium for work performed on Sundays and holidays. Moreover, the department found that while the union and company had negotiated to treat Columbus Day as a floating holiday for those persons who chose to work that day, the agreement did not entitle the company to refrain from paying those workers a premium for such work. Click here to read the RIDLT's ruling.
---
Recent News